Entorno Thyssen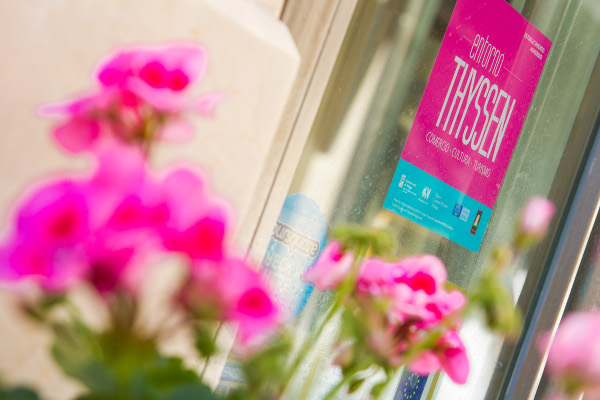 Now that you know the Museum, don't miss out on everything that surrounds it, an environment full of culture, heritage and trade with an incredible atmosphere, full of charming corners and spaces crammed with flavour!
The Museo Carmen Thyssen has been crucial for the revitalization and recovery of this part of the city, an environment that has regained its vitality and its identity as it takes on a new lease of life driven by the Museum and its brand.
In this way the Museum is establishing a wonderful dialogue with its surroundings in which cultural life is the element that structures this process of revitalization, creating synergies and establishing a relationship of cooperation and commitment to maintaining an urban culture and heritage that weave a unique business network, where tradition and new trends coexist,and with huge personality.
And it is precisely this aspect that makes the Entorno Thyssen a different environment:
Its personality, its history and a presence that speaks of a period of absolute vitality, at the same time as renewed identity, but with no loss of either flavour nor history, and where the connection between Environment and Museum design an excellent and attractive product for the visitor, generating a framework of reciprocity and synergy, where the Thyssen brand distinguishes a management model and a new cultural and social perspective.
An innovative management model but with vital human and social components... where citizen participation and collaboration between all parties has given a boost, consolidating an incredible range of galleries, workshops, shops in all sectors, fashion, restaurants and tapas bars.
Local Business Friend of the Museum
Share our brand and information about the Museum as well as participating in our scheduled activities. Check Local Business in Entorno Thyssen >>