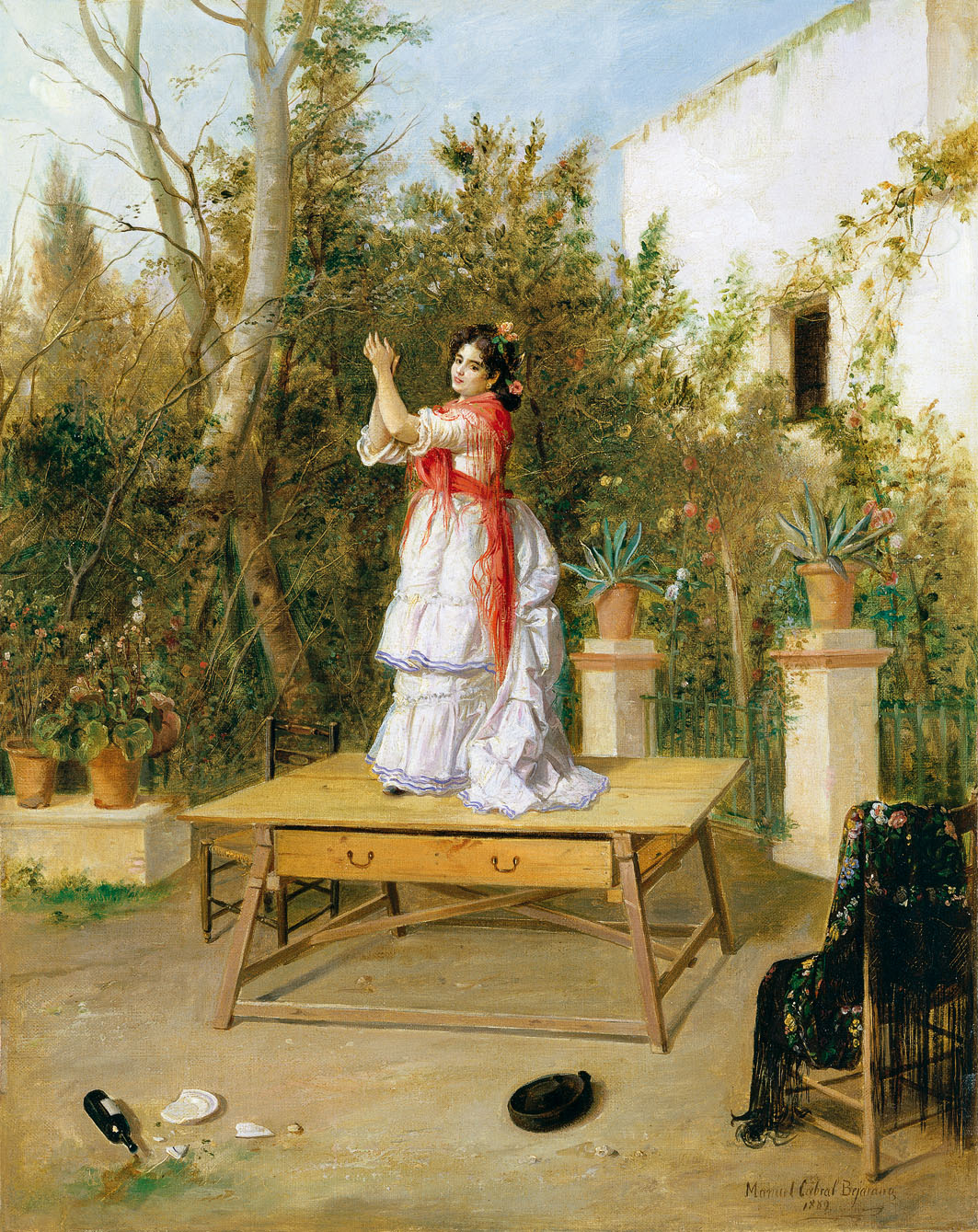 Dancing
1889
Oil on canvas

56 x 44 cm

CTB.1993.13

© Colección Carmen Thyssen-Bornemisza en préstamo gratuito al Museo Carmen Thyssen Málaga
During the last years of his life, this artist witnessed how the tradition of Romantic painting, which he had espoused since his youth, was practically on its last legs. However, despite making a slight foray into historicist and realist painting he carried on painting genre themes such as this scene, executed only two years before his death.
The subject of this painting is consonant with the endearing and insignificant vision of everyday life this artist had always portrayed. It also illustrates how, at this late stage in his life, he shunned complex compositions and produced simple works featuring a single figure. It shows a courtyard where a young woman dances on a table, directing her gaze towards the spectator's viewpoint, where there is probably somebody watching her. Around the table are only two chairs, a fact which indicates that the girl is dancing for her suitor or loved one, whose conical-crowned hat is lying on the ground, where a bottle and a broken plate allude to the haste with which the table has been cleared so that the girl can dance on it. The artist therefore depicts a small private celebration between two lovers.
The painting features details of certain interest, such as the background of the courtyard enclosed by leafy plants, which the artist depicts with his usual skill.
Enrique Valdivieso