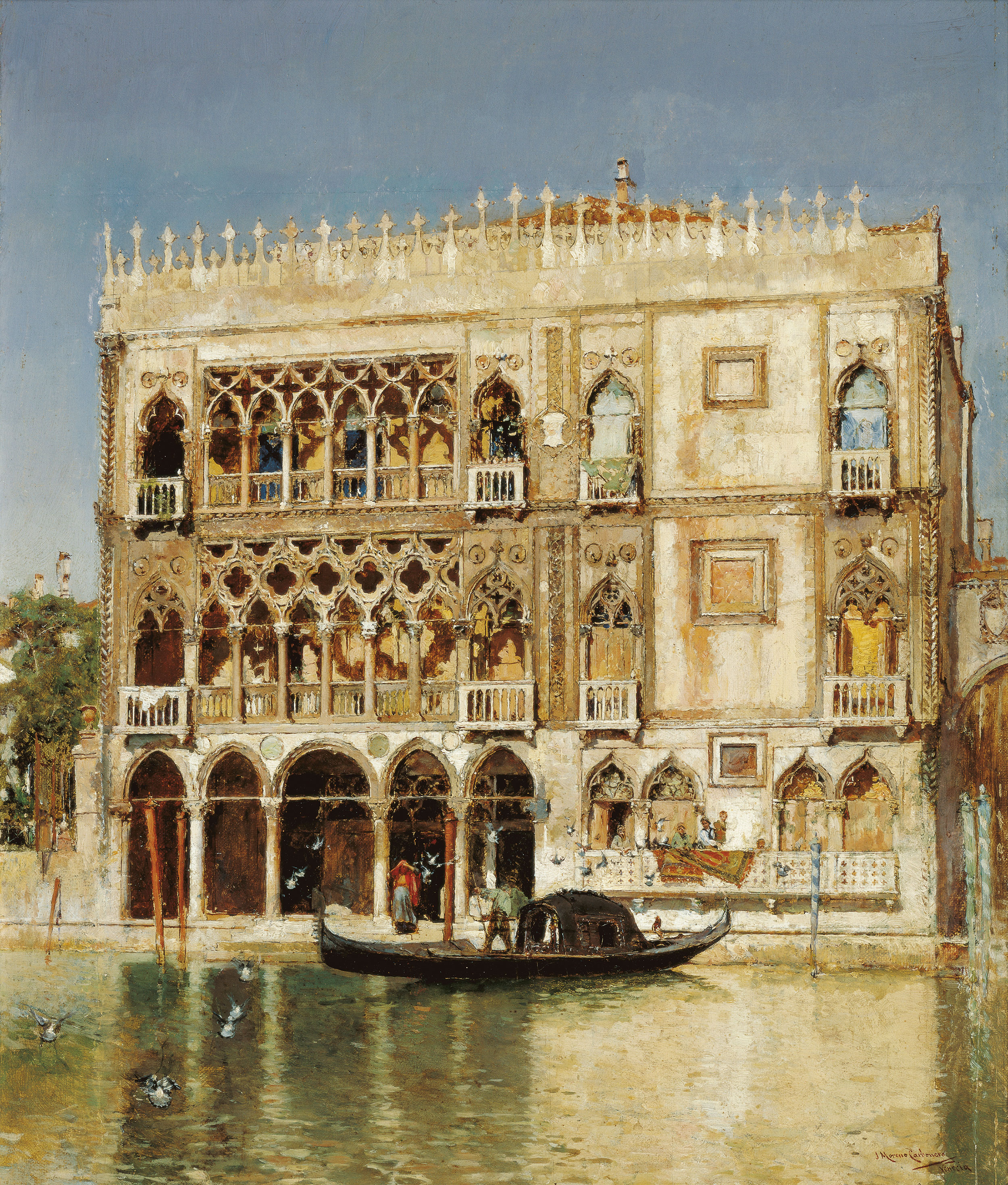 Ca d'Oro
c. 1897
Oil on canvas

49.5 x 40 cm

CTB.1995.38

© Colección Carmen Thyssen-Bornemisza en préstamo gratuito al Museo Carmen Thyssen Málaga

Your browser does not support the audio element.
Probably painted during a trip to Venice by the artist in 1897, this picture is a testimony to the still little known-of facet of Moreno Carbonero as a vedutista of the city of canals. On this occasion he depicted the famous Ca d'Oro, a luxurious palazzo built between 1422 and 1440 by Matteo Raventi, situated on the Grand Canal, and without a doubt one of the most beautiful civil constructions of the Venetian Gothic style.
Evident in this small canvas is the strong influence on Moreno Carbonero's vedute of the landscape painter Martín Rico, a great master and undisputed expert on views of Venice in 19th-century Spanish painting. Indeed, the play of light from a radiant sun sharply highlighting the fragile arcades against the dark interior, the rigorously precise contours of the drawing, the inclusion of small figures to bring life to the monumental architecture and a number of more minor details such as the small flock of pigeons swooping to drink from the canal, are all features typical of Rico's art. However, here Moreno Carbonero can be said to have interpreted them in his own style, using a more restrained palette and accentuating the passing of time by making the walls look appear and discoloured. This latter facet reflects Moreno Carbonero's curious preoccupation with depicting the decrepitude and deterioration of buildings and objects from the past that is so evident in his large historical canvases.
José Luis Díez