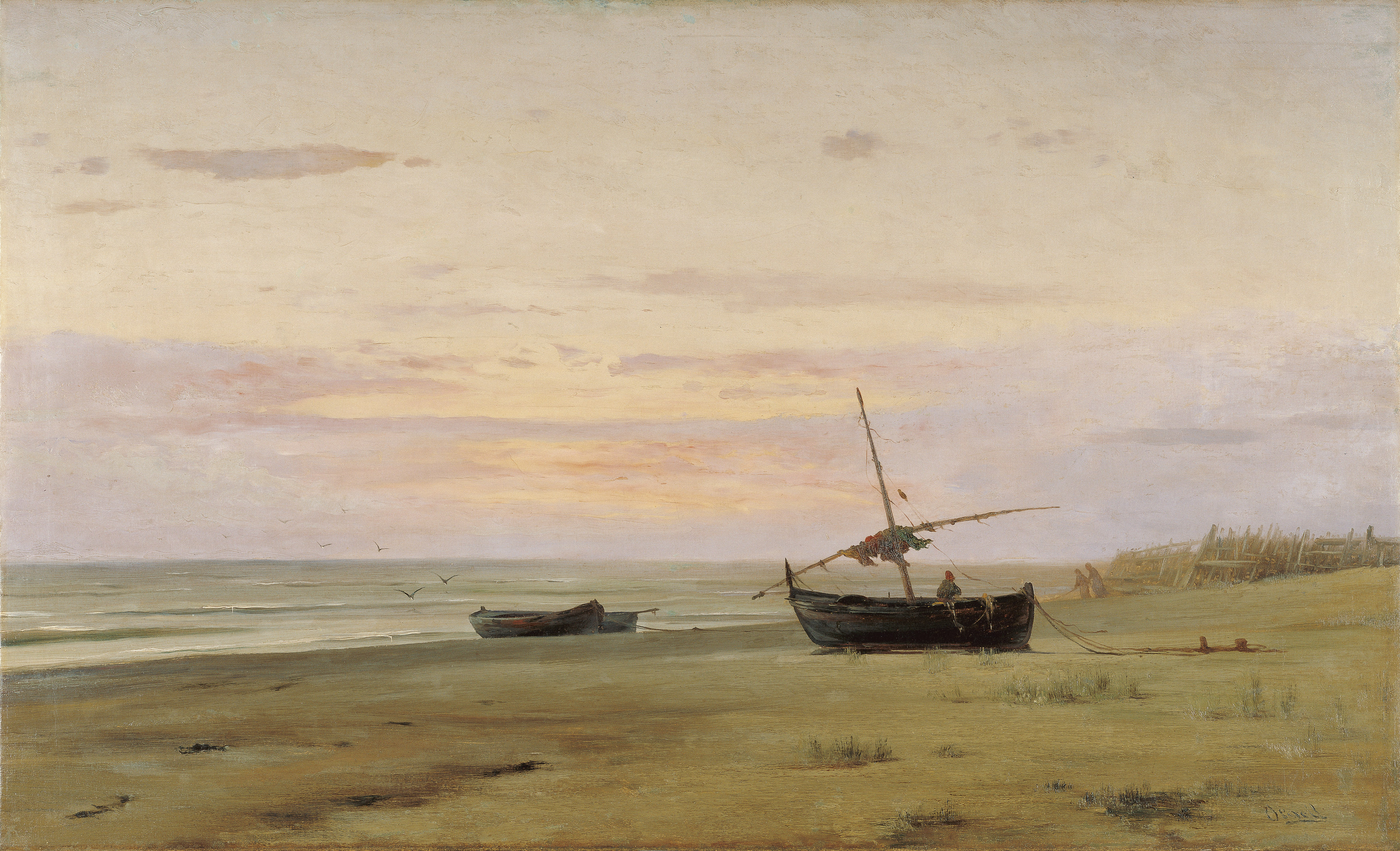 Beach
s.f.
Oil on canvas

97 x 158 cm

CTB.1995.37

© Colección Carmen Thyssen-Bornemisza en préstamo gratuito al Museo Carmen Thyssen Málaga
A pupil of Martí i Alsina's, Urgell is generally considered a realist painter. His pictorial language evolved very little and he remained detached from the innovations which characterise the works of other artists of his generation. However, as regards themes, the Neo-Romantic inspiration of his canvases indicates a closeness in taste to modernism's more spiritual side.
Monumental in proportions and meticulous in technique, Beach is a painting completely typical of Urgell. Standing out on an almost deserted beach are a fishing boat and a few figures of men engaged in some undistinguishable activity. The angle and the very low horizon allow us to see the sand and the stones of the empty beach in detail in the foreground. The winter light and wind beneath an immense sky, all of which are the painting's main theme, are full of indefinite omens affecting seamen's lives.
Tomàs Llorens