Educational
A space of one's own
From October 13, 2015 to June 03, 2016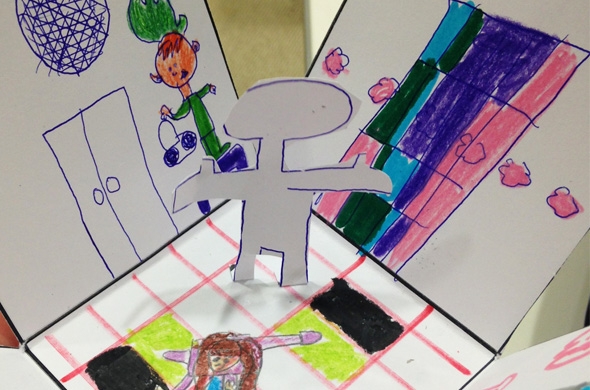 Days and times:

From 13 October 2015 to 03 June 2016.
Creative visit: From 10 to 11.30am
Workshop visit: From 10 to 12.30pm

Information and enrolment:

From 21 September 2015
952 217 511 www.carmenthyssenmalaga.org educacion@carmenthyssenmalaga.org

Price:

Creative visit: 30 Euros per group
Workshop visit: 40 Euros per group

Participants:

2nd and 3rd Year Primary pupils accompanied by one or two teachers from the school. Maximum 25 pupils per session.
Creative visit
Space contains everything that exists. Although we cannot see it, it is always present and we move through it and inhabit it.
In this activity we will be looking at the way art represents space and its uses, relating it to our own experiences as inhabitants of a wide variety of different places.
We will analyse the different ways of moving around the Museum, school, our homes or the street, seeing how all of us project our identities in the space we occupy in order to locate ourselves in it and make it our own.
Workshop visit
During the workshop visit, participants will produce creative work in order to design their own space in which they can project aspects of their identities such as their personal preferences, desires, ways of being and the way they relate to others, etc.