Educational
Iniciación musical para bebés "Los palos del flamenco"
From 17 to March 17, 2018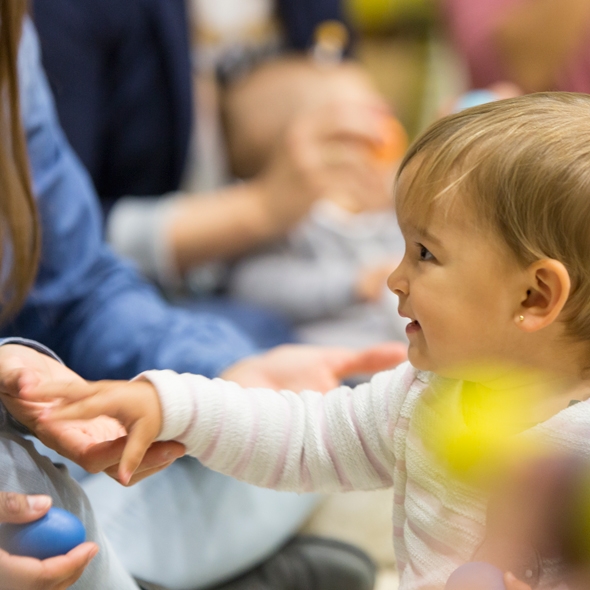 Un espacio para la experimentación y participación musical a través de melodías, juegos de ritmos y movimientos, que refuerza las diferentes vías de comunicación, así como el vínculo entre los miembros de la familia.

Days and times:

17 de marzo de 2018

Grupo de 0 a 18 meses a las 12.00h

Grupo de 19 a 36 meses a las 13.00h

Information and enrolment:

Inscripciones a partir del 5 de marzo en el e-mail: reservas.educacion@carmenthyssenmalaga.org

Price:

4€ por participante

3€ por participante (precio reducido para Familias numerosas y Amigos del Museo)

Participants:

Niños y niñas de entre 0 y 36 meses acompañados de sus familiares o adultos/as responsables. Máximo 30 participantes (10 niños/as) por grupo
A través de una metodología que involucra a los más pequeños de la familia junto con sus acompañantes, facilitamos el desarrollo de la sensibilidad musical a través de los ritmos del flamenco. Bulerías, fandangos y malagueñas nos acercarán a las obras de la Colección Carmen Thyssen.
Con la colaboración de EM3 Educación musical.