Educational
Family activity: art turned upside-down
From April 23 to June 05, 2016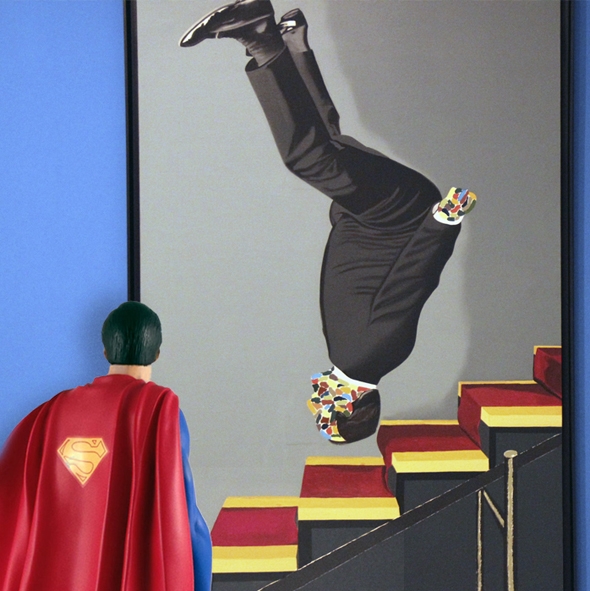 Days and times:

Saturdays and Sundays from 11am to 1.30pm

Information and enrolment:

16 April to 5 June 2016 (consult specific dates at the Information desk)

Price:

4 Euros per person 3 Euros per person for Large Families and Friends of the Museum

Participants:

This activity is aimed at children aged between 6 and 12 accompanied by relatives or responsible adults. Maximum 20 participants per session.
In conjunction with the new temporary exhibition Reflections of Pop, the Museum is offering a family activity that explores the emergence of popular culture in artistic representation through comic characters and elements from advertising, both of which found their way into the works of great artists as well being present in the context of everyday life.
This new activity will look at how Spanish Pop artists turned art upside-down, using a clear, direct and universally accessible language accompanied by a reconsideration of the very figure of the artist.
Following a visit to the exhibition, there will be a workshop session in which all family members can experiment with these new artistic idioms and in which participants will work together to create a story based on their favourite characters.
Related content