Educational
Proyecciones "Al otro lado de la frontera"
From 27 to January 28, 2017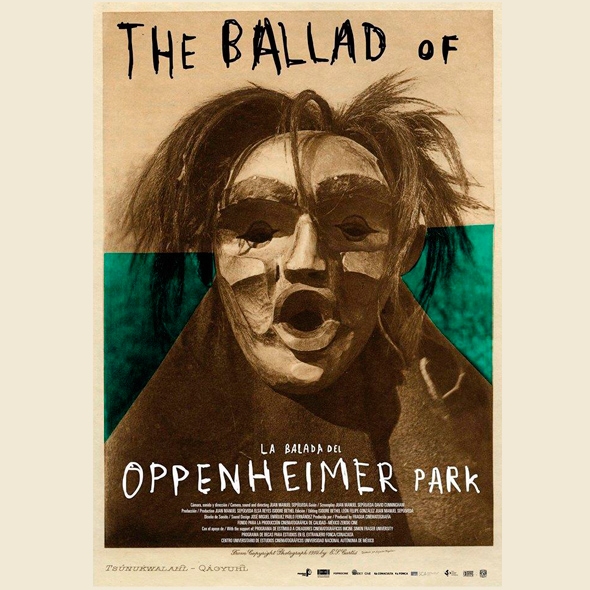 Days and times:

Viernes 27 de enero de 2017 a las 18h

Sábado 28 de enero de 2017 a las 12h

Auditorio del Museo

Information and enrolment:

Acceso libre

Información: Tel. 952 217 511

Participants:

Público general
Con motivo del curso monográfico "Al otro lado de la frontera", el Museo Carmen Thyssen Málaga programa dos documentales en los que se denuncian las consecuencias de la conquista del Oeste y se visibiliza la discriminación a la que, hoy por hoy, siguen estando sometidos los nativos americanos.
-Viernes 27 de enero, 18h
La balada del Oppenheimer Park. Manuel Sepúlveda, 2015.
Tras la proyección, los asistentes podrán disfrutar de la charla del antropólogo y director del Certamen Internacional de Cine Documental, Jorge Moreno Andrés.
La frontera es también símbolo del acople o desacople a los nuevos modos de producción que esa conquista generó, y que produjo grupos desterrados o individuos fronterizos: personajes que muestran en ese choque de mundos lo que supone estar a uno o a otro lado de la frontera, a uno o a otro lado de lo que impone el orden dominante.
-Sábado 28 de enero, 12h
A good day to die. David Mueller, 2010
Un documental en el que se retrata la vida del activista y profesor nativo americano Denis Banks, indio de la reserva de Leech Lake y uno de los miembros fundadores del movimiento American Indian Movement (AIM), que surgió para reivindicar la dignificación de la vida de los sobrevivientes de las tribus nativas.
Related content