Comunidades
Visitas adaptadas
From October 13, 2015 to June 03, 2016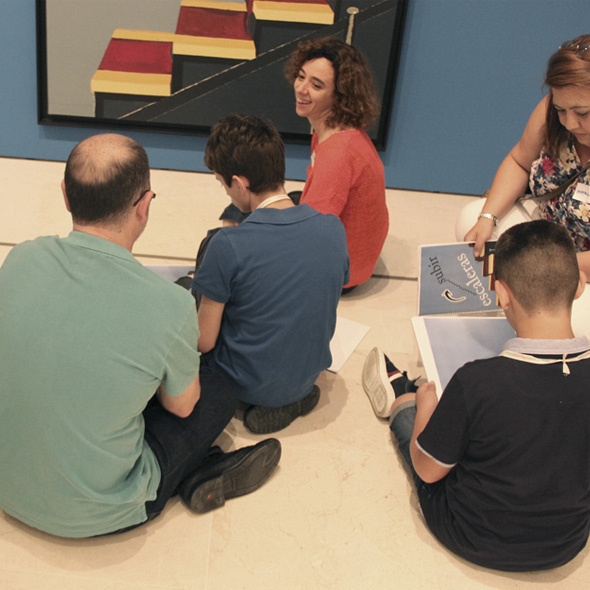 Days and times:

De martes a jueves, de 17.00h a 19.00h*

*O bien en el horario de mañana establecido para cada grupo de edad. El programa podrá cambiar de día y horario en función de las necesidades de los centros.

Information and enrolment:

952 217 511
www.carmenthyssenmalaga.org
educacion@carmenthyssenmalaga.org

Price:

Actividad gratuita

Participants:

Personas con diversidad funcional en sus grupos de edad.
El programa de apoyo a la diversidad funcional está pensado para ofrecer a los centros de Educación especial, centros ocupacionales y participantes en diversos programas de integración un recurso específico para favorecer el desarrollo personal y la visibilidad social.
La propuesta pasa por un trabajo de preparación previa en colaboración con los/as educadores/as de los centros y cuenta con visitas creativas, visitas dialogadas y/o visitas taller para cada grupo de edad.