Comunidades
[Aplazada] Visitas dialogadas
From October 10, 2019 to June 05, 2020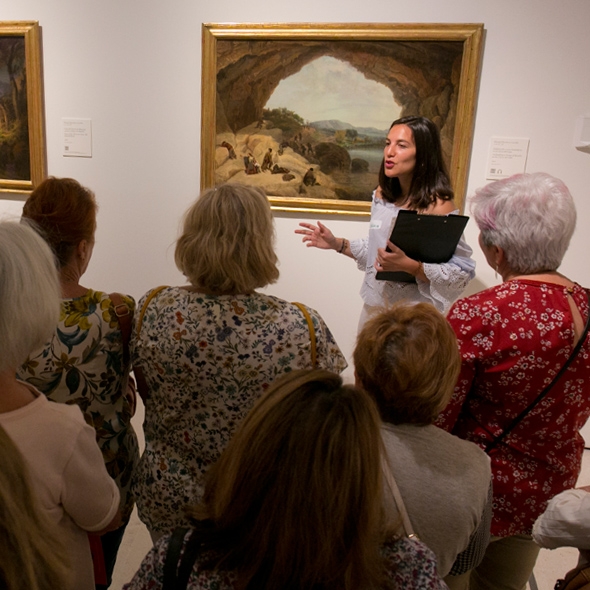 Visitas dirigidas a grupos en riesgo de exclusión social.

Days and times:

Del 10 de octubre de 2019 al 5 de junio de 2020
Viernes alternos, de 10.30 h a 12.00 h

Information and enrolment:

952217511
carmenthyssenmalaga.org
educacion@carmenthyssenmalaga.org

Price:

Actividad gratuita

Participants:

Adultos/as en riesgo de exclusión social acompañados/as de uno/a o dos educadores/as del centro social.
Para el público adulto en riesgo de exclusión social, proponemos una visita en la que el diálogo y las dinámicas participativas en sala faciliten el ejercicio del pensamiento crítico personal, así como el uso de las herramientas de comunicación social y el trabajo colectivo.