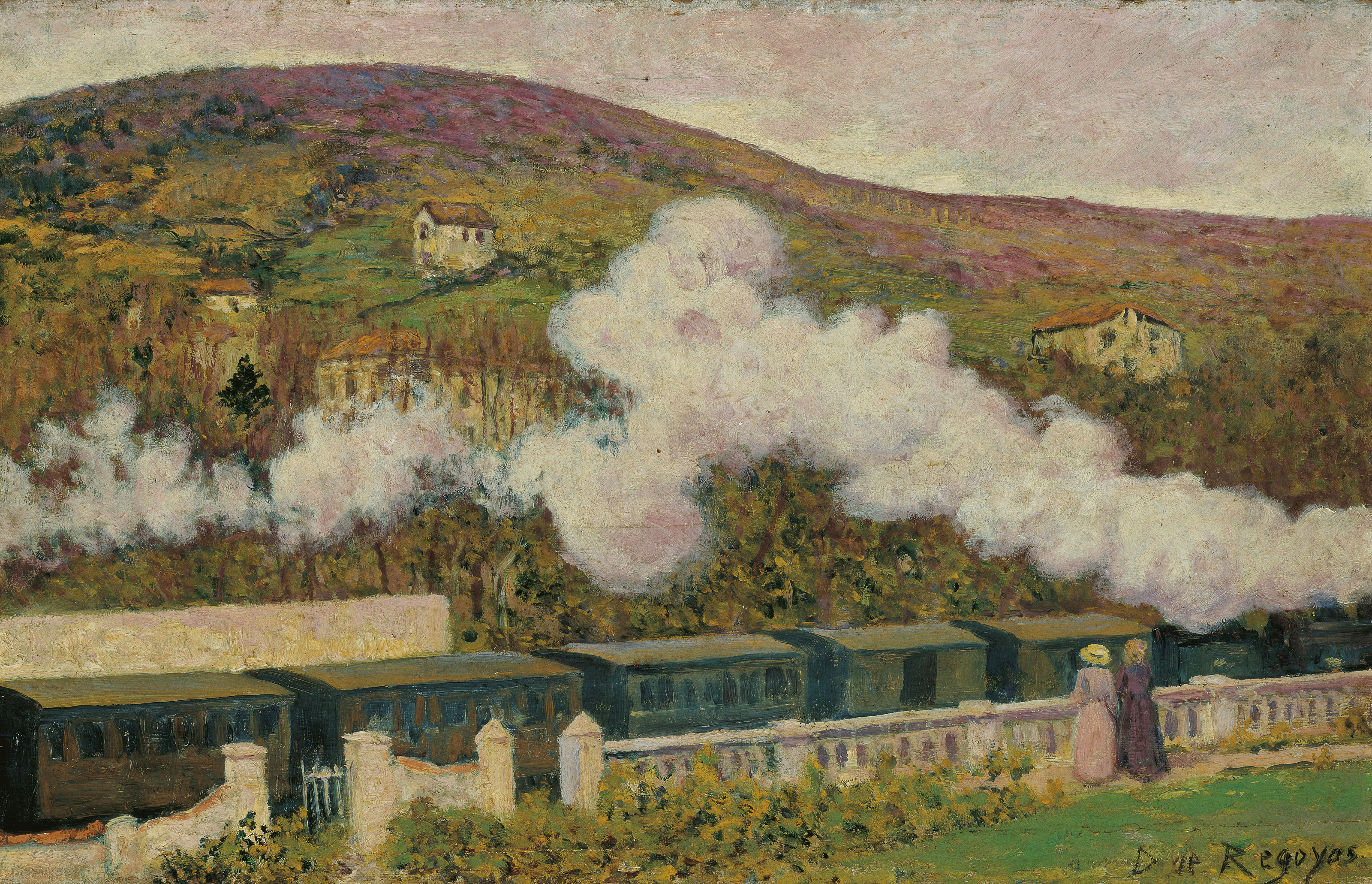 The Passing of the Train
1902
Oil on panel

35 x 55 cm

CTB.1995.36

© Colección Carmen Thyssen-Bornemisza en préstamo gratuito al Museo Carmen Thyssen Málaga
The Passing of the Train is a scene set in Ategorrieta, near San Sebastián, and was painted in the autumn of the year in which the artist moved to that city from Irún.
The autumn atmosphere is rendered perfectly by the relative absence of leaves on the trees, while the lack of sunlight means that there are no shadows. Regoyos loved the Basque Country for the muted light which allowed him to capture it in all its variations and to find in nature the best model for his oils. As an Impressionist, he believed that an artist could paint different scenes without having to travel: he only needed to observe changes in the light or the weather. From his earliest days as a painter he was especially attracted to the railway and painted dozens of pictures on this theme, demonstrating in all of them great skill in capturing the steam produced by trains (as this picture shows) and using it to indicate the motion of the train, without needing to include the engine. In this respect, the artist may have wished to avoid the physical presence of the locomotive shattering the landscape's natural harmony and considered wooden carriages less discordant.
This way of ordering the landscape composition is also seen in a later picture, The Port of Pasajes, in which Regoyos painted only steam and rails to indicate the train's recent passing.
Finally, Regoyos also captured in this work a sense of everyday life through the inclusion of the two women watching the train as it passes, in turn suggesting curiosity or a wish to travel, and the monotony of life outside the city.
Juan San Nicolás