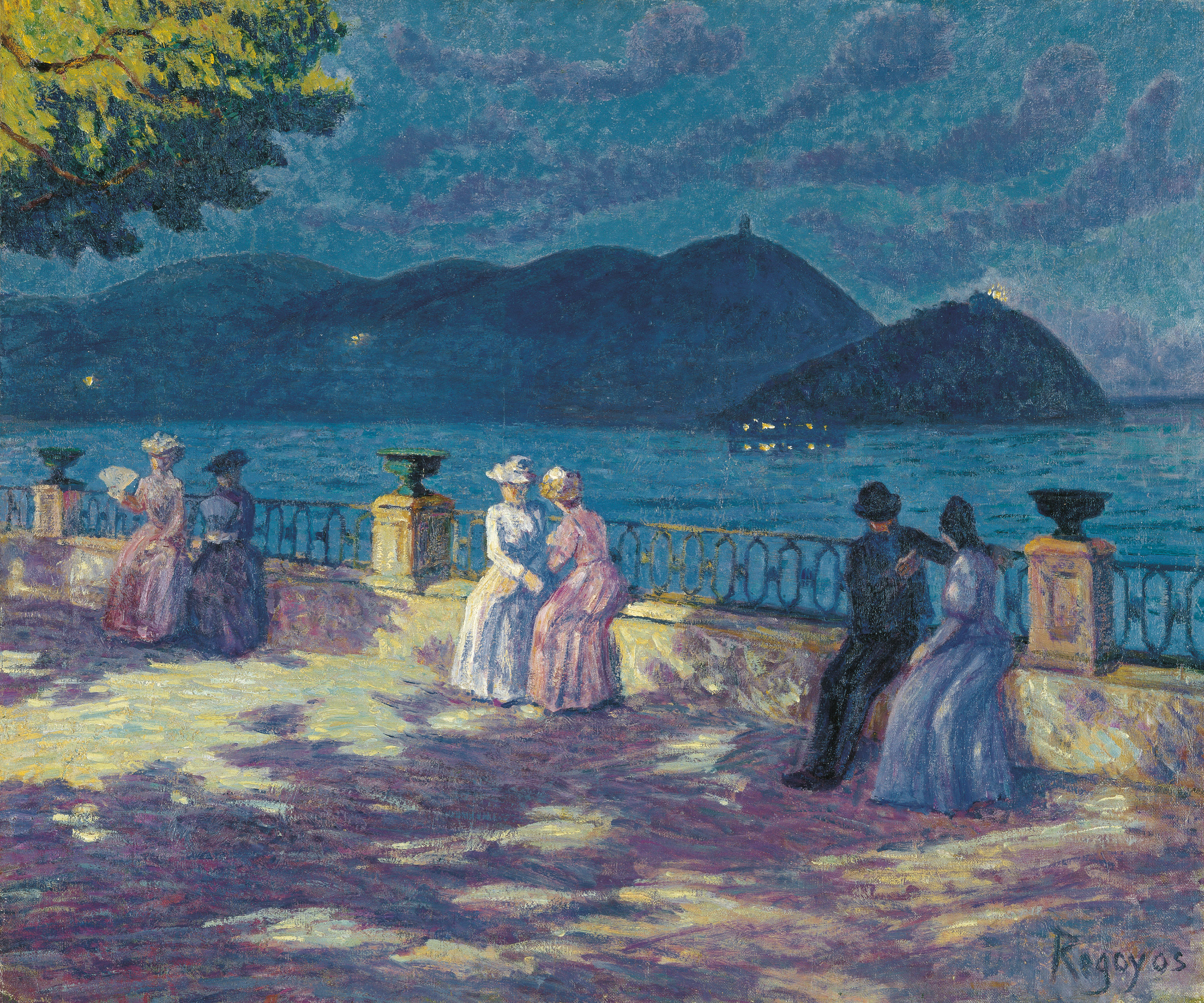 The Concha, Night-time
c. 1906
Oil on canvas

54 x 65 cm

CTB.1996.54

© Colección Carmen Thyssen-Bornemisza en préstamo gratuito al Museo Carmen Thyssen Málaga

Your browser does not support the audio element.
From the very beginning of his career as a painter Regoyos was strongly attracted to night scenes, both indoors and out. This predilection led him to paint many such subjects in oil throughout his life. This night-time view of La Concha beach in San Sebastián dates from his mature Impressionist period and was completed during a stay in that city from 1905 to 1906, where he lived at 8, Calle Trueba. Regoyos masterfully captured the classic ambience of the dusk with people chatting on a promenade overlooking a calm sea. In the background are the silhouettes of Mount Igueldo and the island of Santa Clara in a view barely disturbed by a single passing vessel.
The play of light and shade is offset against the dark branches in the foreground at upper left. This recurring theme in Regoyos's work enabled him to produce an exquisite foreground light through the combination of the green of the foliage and the blue, mauve and ochre filling the rest of the picture. In keeping with his normal practice, the centre of the picture is composed of horizontal and diagonal lines distributed within the pictorial space in a balanced way. As almost always, human figures are positioned equidistantly across the composition, here suggesting the typical repose and intimacy characteristic of this Impressionist artist's approach to the human form.
Juan San Nicolás